CDR - CREA - EA 370 / Version française / Publications
Just Art: Documentary Poetics and Justice
Synthesis n°13, edited and introduced by Naomi Toth
Published on July 27, 2021
–
Updated on July 27, 2021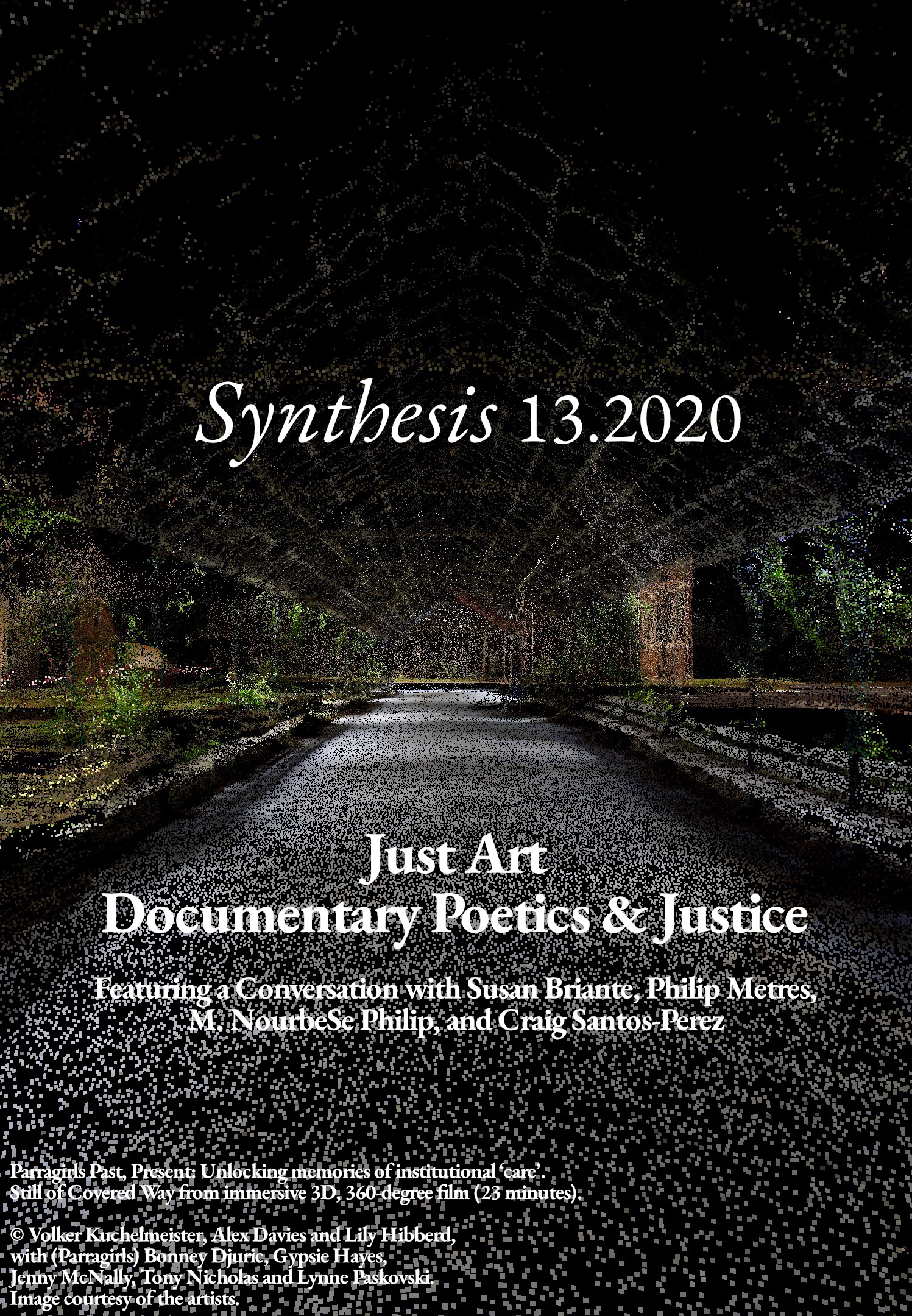 Documentary aesthetics has traditionally been bound up with the form and objectives of the judicial system, interacting with its regime of proof, the frameworks of the enquiry and the trial, and its mission to administer justice. However, such works of art and literature circulate in extra-judicial spheres and invite forms of judgement that differ from those administrated by the legal system. What motivates this recourse to art, and what effects might this aesthetic supplement seek to engender? Do such works act to shore up the judicial system in place? Do they seek rather to complement it or palliate its shortcomings? Or do they sometimes turn the tables and put the law itself on trial? To what ends? What, if any, alternative conceptions of the just do they generate? And what changes, if any, do such works aspire to makeon the course of the history they engage with?
Exploring the role documentary poetry, prose, visual art, film and television play in legitimating or questioning legal systems in contemporary contexts, this issue of
Synthesis
reopens the question of literature and art's critical potential as a laboratory for extra-legal conceptions of justice.
Table of Contents
Introduction: Just Art. Documentary Poetics and Justice.
Naomi Toth (Paris Nanterre, IUF)
What testimony does to literature
Frédérik Detue and Charlotte Lacoste
Can Trauma be Told? Juridical Discourse and Affect in Vanessa Place's
Statement of FactsFrancis Haselden
Out of Bounds: Confronting War Crimes and the Breakdown of Justice with Contemporary Art
Catherine Bernard
Rebalancing the Extra-judicial Scales: Documentary Aesthetics and the Legacy of the Central Park Five
Sofia Baliño Rios
Parragirls Past, Present
: Unlocking Memories of Institutional 'Care': Witnessing and Creative Reparation in the Aftermath of Parramatta Girls Home
Naomi Toth and Lily Hibberd
Poetics/Documents/Justice : A Poets' Conversation
Susan Briante, Philip Metres, M. NourbeSe Philip, and Craig Santos-Perez
"The Quarrel with Ourselves". An Interview with Marjorie Perloff
Naomi Toth, Marjorie Perloff

Synthesis
, an anglophone journal of Comparative Literature of the National and Kapodistrian University of Athens.
Issue accessible here:
https://ejournals.epublishing.ekt.gr/index.php/synthesis/issue/view/1640/showToc
Updated on 27 juillet 2021